T9500 Deceptor Pro 2 - in-cabin motorised adjustable bias venting diverter valve
Deceptor Pro II TMS Direct fit motorised Blow off valve or BOV with GFB TMS advantage. In cabin Patented adjustable venting bias system diverter valve.
Part Number: T9500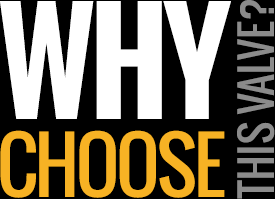 Dual outlets with patented Venting Bias Adjustment - can be infinitely adjusted between full recirc (silent) and full atmosphere (loud)
Change the venting bias electronically from the driver's seat using the in-cabin controller
TMS Technology for up to 30% faster boost recovery on gearshift
Wiring loom included, only requires 12V power supply
Huge range of direct bolt-on kits
100psi+ boost holding ability
Manufactured in Australia in accordance with ISO 9001
Go on, admit it. There are times you wish you could have that signature turbo blow off sound, but you're not prepared to listen to it all the time. GFB's Deceptor Pro II delivers just what you need – the ability to control how loud your BOV sound is, from the driver's seat.
To top it off, if your car typically suffers issues such as backfiring and stalling when venting more than a certain percentage of air to atmosphere, the controller can easily be configured to limit the maximum venting ratio. This way, you can achieve a blow-off sound without having to put up with the issues.
Complete range of fitment options
The Deceptor Pro II direct fit bolt-on range covers a huge list of popular vehicles. You can also purchase a variety of hose and flange adaptors for custom fitments.

Subaru
Can't find what you're looking for?