VTA
Performance and Sound!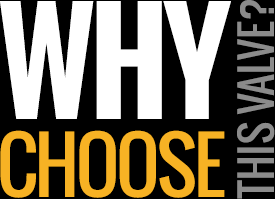 VTA blow-off valves are constructed with the same materials and valve mechanism as the DV+, and they offer the exact same performance and boost holding. However, venting to atmosphere gives it the signature blow-off sound, whilst the DV+ keeps things quiet.
Competitors' products for the same vehicles that make sound (i.e. BOV "Spacers") typically retain the performance deficiencies of the factory diverter valve, delete the ECU control, or require frequent maintenance and rebuilds. The VTA on the other hand is the complete package - performance, fit, reliability, and sound!
Like the DV+, GFB's VTA range of BOVs utilise GFB's proven TMS Technology to ensure rapid boost recovery on gearshift and optimum throttle response, as well as superior boost holding. However, where the DV+ and the VTA range differ is what they do with the vented air. VTA BOVs vent to atmosphere to make the signature turbo blow-off sound, where the DV+ recirculates the air to keep it quiet.
Each valve in the VTA range is designed specifically for the applications we list them for, ensuring the best fit and performance. Most of the VTA range are designed for use on cars with solenoid type factory diverter valves, and in those cases the VTA kit will retain the solenoid and ECU control. Like the DV+ though, it replaces the weak factory valve internals to ensure strength and reliability, especially in high boost applications.
Other versions of the VTA are designed for use on cars that do not have any kind of factory fitted diverter valve. Vehicle manufacturers have deleted the troublesome solenoid type diverter valve from some of the newer models, but this leads to turbo compressor surge which can be taxing on the turbo in the long run. The VTA valves for these cars are designed to re-introduce the function of a diverter/blow-off valve to help protect the turbo in the long term and provide a blow-off sound.
Can't find what you're looking for?