GFB's Lifetime Warranty
Built-in Obsolescence? Not with GFB!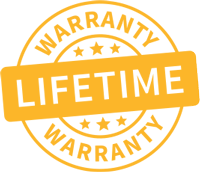 We live in a throw-away society, conditioned by cheap products and frequently released new models, to expect eventual failure and discard something when it stops working or is superseded. However, pride in workmanship and our commitment to quality means that when we put our name to something, we are also staking our reputation on it.
That's why we back our products with the best Warranty in the business! You should expect a lifetime of use from a well-engineered product, so if your GFB product fails as a result of defective materials or faulty workmanship whilst you remain the original owner, we will repair or replace it. For full warranty details, please visit the GFB Australia website.
If the fault of occurred as a result of usage outside of the terms of the warranty, or you are not the original owner, fear not, we can still help you. You should never need to throw a GFB product away, as spare parts are available and won't cost the earth.
TECH
SUPPORT
We don't have a "Tech Support" team or department. We have engineers. When you contact us through our tech support email, you will be dealing directly with the engineers who actually design GFB products. They have more experience with the product than anyone on the planet to ensure you get the right advice.