SV50
The only BOV rated at over 300psi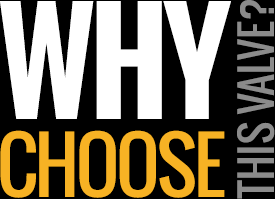 The massive flow capacity of the SV50 makes it suitable for high-powered turbo or supercharged engines, whilst the ability to adjust the spring pre-load ensures it can be fine-tuned with far more precision than by swapping springs as our competitors do.
The supplied hinged billet V-band clamp is easier to install and stronger than other flexible band-clamp designs, yet it is compatible with other commonly used weld-on flanges. This means the SV50 is a direct fit if your piping is already fitted with a TiAI flange.
Highest Flowing Blow-Off Valve to Support Immense Horsepower!
GFB's SV50 is built tough. Tough enough to handle immense boost pressure – over 300psi – more boost than 13 stock Mitsubishi Evo X's combined! There is no chance of rupturing the diaphragm, because it doesn't use one. Unlike our competitors, the piston runs in a precision machined and anodised bore that doesn't require a diaphragm.
Why did we do this? Diaphragms are only designed to hold pressure on one side, but in a BOV they are exposed to both boost pressure and manifold vacuum. Boost pressure collapses the diaphragm on itself which weakens the fabric reinforcing material, and the abrasion of the diaphragm walls rubbing on itself can eventually cause failure.
The SV50's piston and bore, on the other hand, will last a lifetime and will take any kind of abuse you can throw at it.
Strength to withstand over 300psi
Massive flow capacity – suits high-powered turbo or supercharged race / drag engines
Single-piece billet monoblock body design eliminates the need for fasteners and a separate cap, making it stronger and more compact
The one-piece brass piston doesn't use a diaphragm ensuring strength and reliability for the lifetime of the valve
Spring pre-load adjustment – can be used on applications with manifold vacuum ranging from 5-22" HG (17-74.5KPA, 2.5-11PSI vacuum)
Unique hinged V-band clamp allows for easy installation and longevity
Manufactured in Australia in accordance with ISO 9001
Can't find what you're looking for?