2012 Lightweight 1.8/2.0 TFSI Crank Pulley
VAG belt-driven 1.8/2.0 TFSI Non Under-Drive Crank Pulley
Part Number: 2012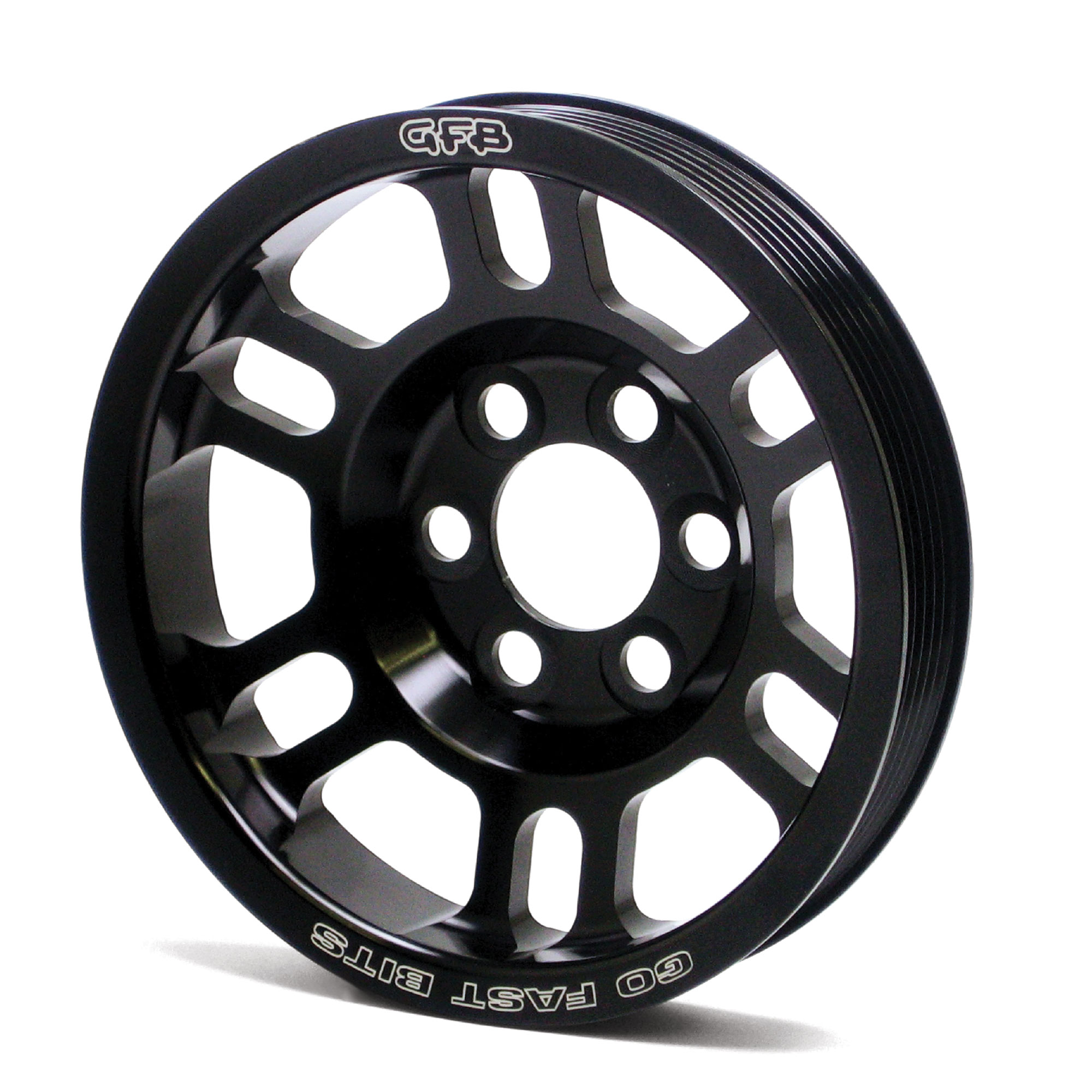 Fits all 1.8/2.0 TFSI belt-driven VAG turbo engines (EA113). Does not fit the later chain-driven 2.0 TSI turbo engines.
Less is more. New Lightweight Crank Pulley (non underdrive) to suit VAG 2.0 FSI engines.
Like all GFB lightweight pulleys, this one begins life as a single 6061 aluminium alloy billet, and is then precision CNC machined to exacting tolerances. We then anodize it black for a stealthy appearance and superior wear resistance.
This results in a large saving of 1.4kg of rotating mass over the factory pulley, without sacrificing strength or reliability.
Like all GFB lightweight pulleys, you can feel the improvements:
Sharper throttle response (particularly off boost)
Engine feels more willing to rev
Stronger "urge"
Audi
Seat
Skoda
Volkswagen
Can't find what you're looking for?